Go to E-Commerce, store settings, then order comments.
Once a customer placed an order, you may add remark boxes to his order.
Set-order comments:
Enable Comment –> Enable comment option.
You may add as many comment boxes as you like during the order checkout process by selecting the Plus icon and entering a new title in the comment box.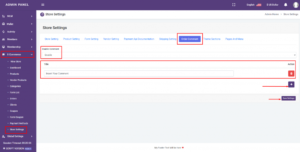 Front side: